In stock products ship within 2-3 business days.
If you are in New England or the DC Metro Area a pickup option may be available. Please contact us for more information.
Pain Blend Salve - 900mg CBD
00026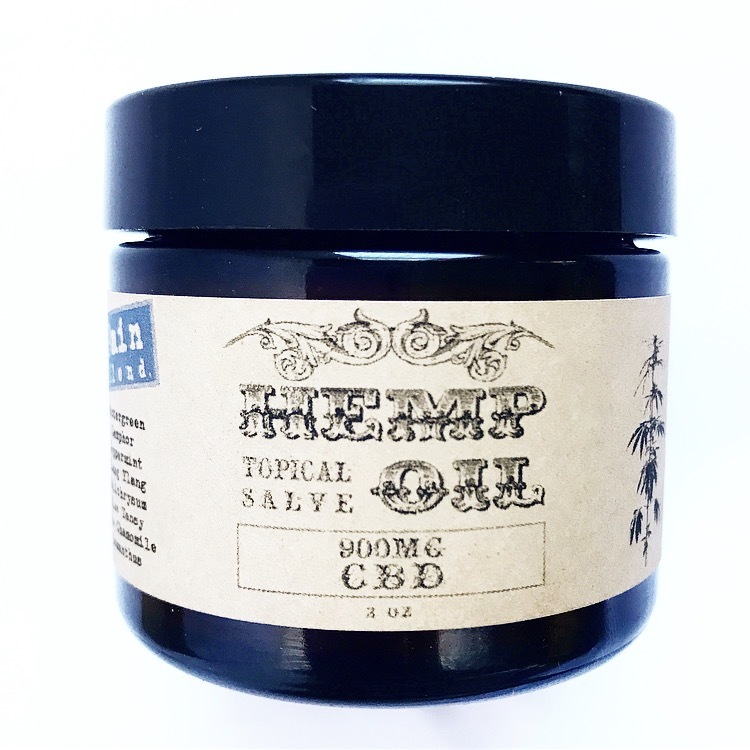 A potent topical focused on reducing pain and inflammation. This blend reaches deep to relieve muscle, fascia, and joint pain. Chronic or acute, this blend will provide quick relief.
Ingredients: Shea Butter, Cocoa Butter, Avocado Oil, Beeswax, Wintergreen Essential Oil , Camphor Essential Oil , Peppermint Essential Oil , Ylang Ylang Essential Oil , Helichrysum Essential Oil , Blue Tansy Essential Oil , Blue Chamomile Essential Oil , Osmanthus Essential Oil , Phytocannabinoid Rich Hemp Oil

Size: 2 fl oz.
CBD: 900mg
Use as Needed
Safe for Topical Use
Made with MC3 MOFGA Certified Hemp
This product has not been evaluated by the Food and Drug Administration and is not intended to diagnose, treat, cure, or prevent any disease or condition. If you have a health concern or condition, consult a physician.