In stock products ship within 1-3 business days.
20mg Sample Variety Pack
W00034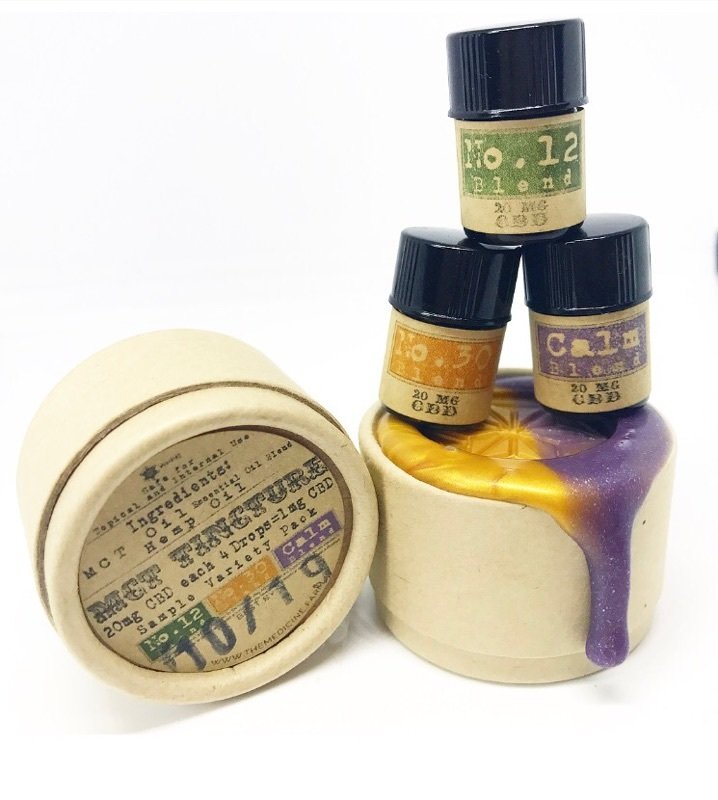 Not sure which blend will work best for you? Try a sample size of three of our most popular tinctures.
CBD:

60mg Total
20mg in Each Bottle
Size:
(3) 1/2 Dram Vials
Blends:
(1) Calm Blend
(1) No. 12 Blend
(1) No. 30 Blend
Use as Needed
1 Drop = 0.25mg CBD
It is recommended that first time users start with 1mg of CBD (4 drops) daily under the toungue. Increase daily as the body tolerates.
Made with MC3 MOFGA Certified Hemp
Although rare, side effects of MCT oil may include diarrhea, vomiting, irritability, nausea, stomach discomfort, and intestinal gas. Chances of side effects are lessened by restricting the intake of tincture to 1 teaspoon or less a day. If wanting to dose more than 100mg of CBD a day we recommend purchasing our 900mg tinctures.
This product has not been evaluated by the Food and Drug Administration and is not intended to diagnose, treat, cure, or prevent any disease or condition. If you have a health concern or condition, consult a physician.